Ceiling repair and painting and the painting of the walls has recently taken place at the old Cozy Theater.  The ceiling is painted white, with the walls painted maroon, off white, and green.  The stage is painted a light bronze/brown color.  The colors were selected to correspond with the colors that were in the old theater back in the 1930's, 40's and 50's which were maroon and green.  The painting project was done by Perfection Painting of Colfax (Adam Burgraff and crew).  We have received many comments as to how beautiful the theater is and how well the colors go with the stage curtains and the theater seating.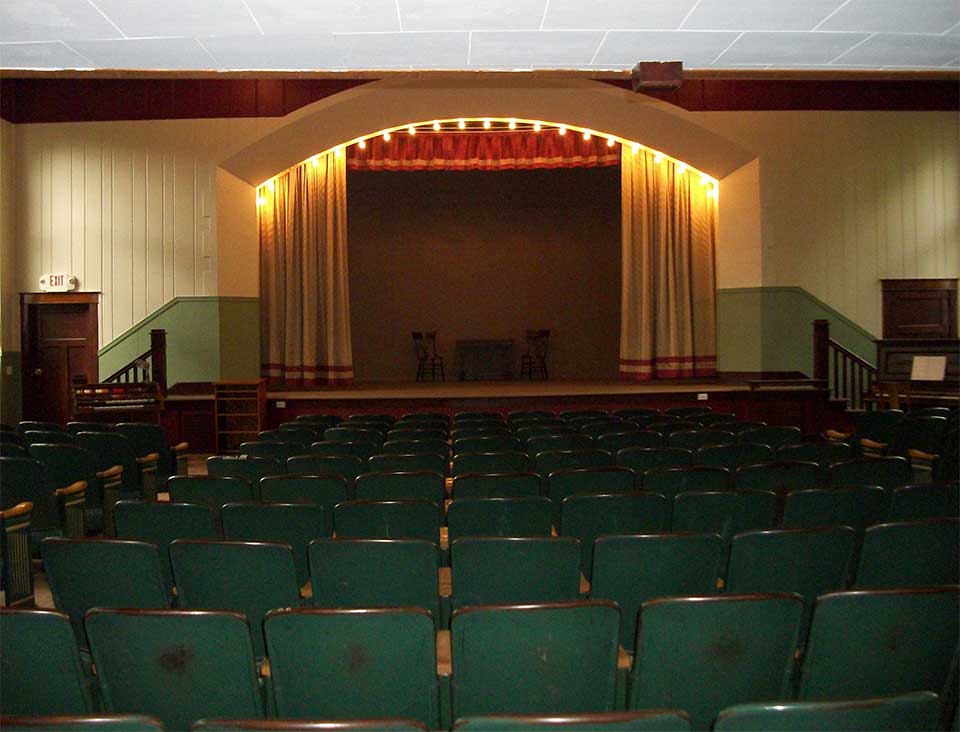 The old stage curtains were sent to Coit Cleaners in St. Paul for professional cleaning.  We were lucky to find the matching valance in the attic.  The curtains are in excellent condition for their age, but are badly stained due to water leaking from the ceiling onto the stage.  The cleaners were not able to remove all the stains but the curtains hang and look very nice.  The drapes are of quality material and are hand stitched.  We were very surprised to find out about their special quality.
The old ticket room has been completely refurbished.  This room is now used as our history room.  Scott Hausenga did the work in this room consisting of removing all the old paneling, plastering and skim coating the walls, painting, and doing additional work refinishing woodwork, etc.  The floors were sanded and refinished by Mike Stuart of Boyceville.  We are very pleased with the result of the work done in this room.